SE First Nations, Inuit and Métis Program
Discover how we're working together for Indigenous health
We are Indigenous and allies, and we love what we do. We're working respectfully alongside communities to co-develop/co-design initiatives, health service solutions, education, resources, and tools.
We ensure that health service solutions meet the needs of the community by interweaving cultural safety, Indigenous ways of knowing and evidence-based practice into our processes. Our Indigenous staff have lived and worked in community and have an excellent understanding of communities' needs and health systems.
Our core values are grounded upon respect, relevance, reciprocity, responsibility, and relationship.
Respect
More than 20 years of working together with First Nations, Inuit, and Métis communities to share knowledge and build health and well-being solutions that honour, respect and build upon the sovereignty, strength and determination of communities.
Relevance
Our education, resources, and tools are developed by health care staff that have lived experiences and are connected to communities, ensuring a deep relevance and understanding of community strengths and needs. Our approach is to ensure meaningful involvement of community-based workers in the co-development/co-design of all our program offerings and initiatives.
Reciprocity
We are a social enterprise that is committed to giving back to the communities we serve. Supported by Saint Elizabeth Foundation, we offer more than 18 online professional development courses for community health care providers across Canada, at no cost.
Responsibility
Our education programs, resources and tools are designed to meet the education and training needs of community health care providers in convenient, practical and cost-effective ways. Our customized education and health services design and support initiatives are built using a co-development/co-design approach. It has been recognized as a leading model to support culturally safe care.
Relationship
We have built trusted relationships with communities and organizations through approaches that build on our shared values. We are proud of SE Health's long-standing commitment to working in partnership with First Nations, Inuit and Métis communities across Canada, which honours, respects and acts upon the work of the Truth and Reconciliation Commission.
Truth and Reconciliation
Health Services Scholarship
During Truth and Reconciliation Week and every day, we are working together for Indigenous health.
SE Health is also working toward becoming an Indigenous-informed employer, and responding to the Truth and Reconciliation Commission Calls to Action through several initiatives.
One of these initiatives, is our new First Nations, Inuit, and Métis Health Services Scholarship. The annual $5,000 scholarship aims to improve health care and services for Indigenous communities across Canada and supports the recommendations in Calls to Action 23(i) and 92(ii), which focus on supporting and increasing the number of Indigenous healthcare providers.
The scholarship is open to Indigenous students across the country, enrolled in a certified, full-time, post-secondary health profession program.
Our Commitment for Over 20 Years
Our team ensures communities have access to education and knowledge sharing opportunities.
We offer a supportive and culturally safe learning environment that meets the needs of our graduates.
Watch the video to learn about Rosemary's vocational education experience.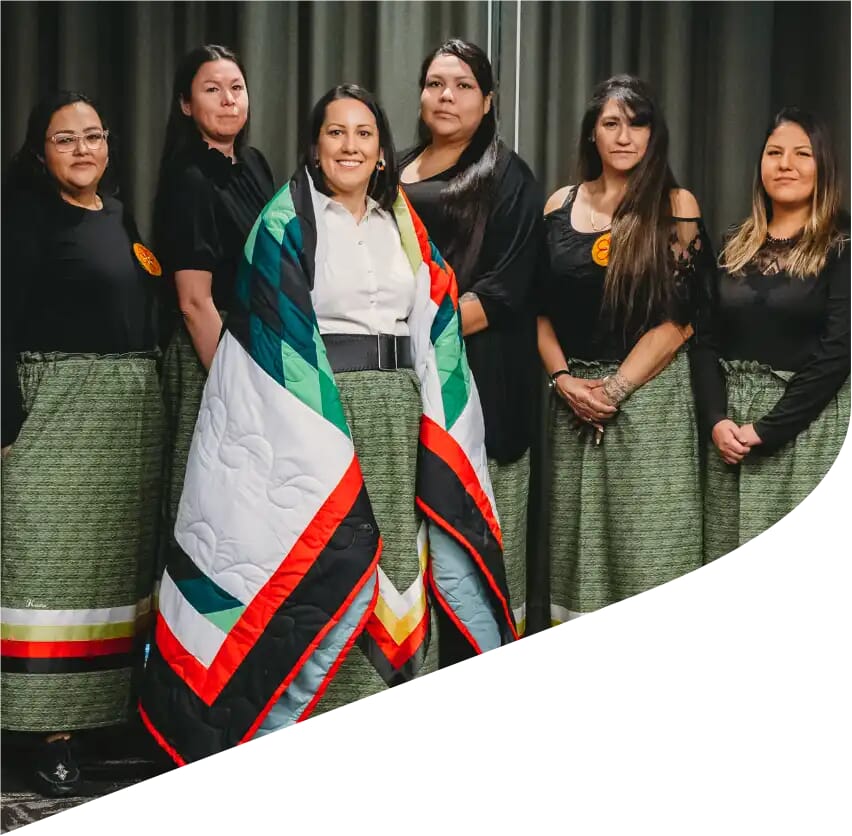 Honouring Our Elders and Traditional Knowledge Keepers
Our SE Health First Nations, Inuit and Métis Program gratefully acknowledges the Elders and Traditional Knowledge Keepers, both past and present, who graciously guided us with their wisdom. Our program would not be what it is today without them.
We honour you and all of your wisdom shared as we carry this work forward.
Elder Lyna Hart
Shkaapewis Kaaren Dannenmann
Elder Mabel Horton
Elder Vincent Kicknosway
Grandmother Mary Hill
Community Health Nurse
Foundations of Mental Health through an Indigenous Lens for Nurses
The most helpful and comprehensive course I have taken on mental health, specifically through an Indigenous lens. It was also great to see that the ongoing effects of colonialism and intergenerational trauma are not understated as key factors that affect the well-being of Indigenous communities today. As a former distress line responder and a nurse with mental health experience, I am cautious around mental health courses and training as I find they don't always provide a nuanced understanding of trauma and crisis response. In this case, clearly there was a lot of work done to incorporate as many facets of the intersections between Indigenous identity and mental health as possible in a way that was also easy to understand and accessible.
Nurse
Wound Care Intensive In-Person Training
Amanda and Kaila were fantastic educators. They are both very knowledgeable in wound care and it was great to learn from their education & experiences. The workshop had a great balance between theory & practical application. I am leaving with more confidence in my assessment & knowledge.